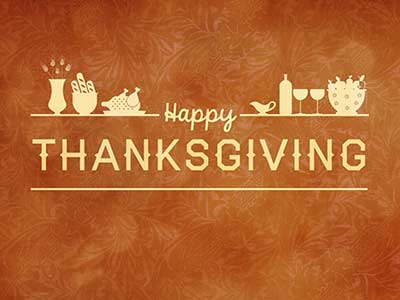 Please note that Thursday, November 23rd, is Thanksgiving Day. Regular deliveries will not occur for the day, however, clients who have made prior arrangements with the office will receive meals.
However, offices will be closed all day and will open again at 10:00 a.m. on Friday and regular food delivery schedules will resume.
We hope you will enjoy the holiday. Thank you!