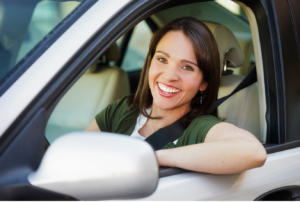 Current Opportunities 
August 2023:
As much as we try to fill our 34 daily routes with volunteers, there are times when we simply do not have enough volunteers to cover our routes. During these times, we rely on paid drivers. This ensures that our clients receive their meals Monday through Friday, with no disruption to service. We currently have the following needs:  
PART-TIME DRIVER
Non-Exempt Rate: $13.00/hour + mileage
JOB SUMMARY
Meals on Wheels of Central Indiana (MOWCI) is the only provider of medically tailored meals to Central Indiana's homebound community. This is an excellent opportunity to support the mission of our organization by providing food and nutrition services to our clients, promoting their physical, emotional and social well-being.
We are seeking a well-organized, punctual candidate to pick up and deliver meals to assigned locations and directly interact with our clients to build and sustain working relationships a minimum of 3 days per week with a maximum 30 hours per week.
Delivery Coordination:
Load, unload transport and deliver medically tailored, physician-directed meals to homebound clients Monday through Friday in a safe and timely manner, following all food safety regulations.
Check with Transportation Manager each morning for delivery route assignments.
Check the client route sheet for any updates and adjust accordingly.
Communicate to Transportation Manager any undelivered meals.
Deliver meals between 10:00 AM and 2:00 PM.
Be kind and courteous to MOWCI clients.
Logistics:
Safely operate the personal vehicle to and from deliveries and submit mileage reimbursement daily.
Safely operate a company vehicle, record starting and ending mileage and complete daily maintenance and other logs as required by the Transportation Manager.
Fuel vehicle at approved MOWCI location/s and record transactions in Fuel Log.
Adhere to traffic laws, assigned routes and time schedules.
Maintain a clean MVR and report any driving infractions. Candidates may be asked to submit to periodic, ongoing screenings.
Notify Transportation Manager if clients are not home or available to accept delivery, keep meals that are unable to be delivered.
Contact the office if deliveries are delayed and report any route detours that may result in additional mileage.
Report client complaints, changes to a client's need of the program, safety or overall wellbeing (e.g. client appears to be sick or endangered).
Recommend any improvements that make delivery, communication and logistics better for MOWCI clients or drivers.
Other duties as assigned.
JOB QUALIFICATIONS—Knowledge, Skills & Abilities Basic:
High School diploma or equivalent required.
Valid driver's license, proof of insurance, reliable transportation and clean MVR.
Access to email and GPS system with the ability to read a map or follow GPS instructions while navigating routes in various weather and traffic conditions.
Knowledge of safety procedures and transportation laws with a willingness to adhere to assigned routes.
Strong customer service, interpersonal and time management skills with great attention to detail.
Pre-employment and post-accident drug screening. Preferred:
Demonstrated experience delivering to and working with a diverse group of individuals and clients.
ServSafe or equivalent food safety certification.
Equal Employment Opportunity (EEO)
Meals on Wheels of Central Indiana is an equal employment employer. We will recruit, hire, train and promote persons in all job titles without regard to age, color, disability, gender, gender identity, national or ethnic origin, race, religion, sexual orientation, or veteran status.
PHYSICAL DEMANDS AND WORK ENVIRONMENT
The physical demands described here are representative of those that must be met by an employee to successfully perform the essential functions of this position. Reasonable accommodations may be made to enable individuals with disabilities to perform the essential functions. While performing the duties of this position, the employee is regularly required to speak or hear. The employee frequently is required to use hands or fingers, handle or feel objects, or controls. The employee is occasionally required to stand; walk; sit; reach with hands and arms; climb or balance; stoop, kneel, crouch, or crawl, operate a motor vehicle and work in a seated position. The employee must be able to drive and have a valid driver's license. The employee must lift and/or move up to 30 pounds. Specific vision abilities required by this position include close vision, distance vision, color vision, peripheral vision, depth perception and the ability to adjust focus. The noise level in the work environment is usually moderate. The employee will drive in traffic and throughout the community and be exposed to all weather conditions.
Part Time- Client Experience Coordinator- Level 1
Reports to: Director of Transportation
PT Salary: $28,080
Job Summary
Meals on Wheels is seeking a self-driven individual that will actively contribute to
achieving team goals and assigned tasks and maintain quality relationships with our
clients and the community. This role is eligible for paid time off.
Client Experience Coordinator Responsibilities
• Provide high quality client experience to all clients in all programs
• Serve as exemplary customer service support
• Communicate with local health care sites to support client needs
• Handle all incoming calls, transfers and triage next steps
• Correspond with diverse client base via phone, email, fax or regular mail.
• Respond to basic customer questions, providing assistance or refer to
appropriate department.
• Performance client survey
• Organize client files, document contact with clients and share information
• Operate office equipment and computer systems
• Attend training when necessary.
• Report unusual situations or concerns .
• Support Director of Transportation with day-to-day needs, providing general
office and administrative support.
• Update clients' records into Client Data Management System.
• Other duties as assigned.

JOB QUALIFICATIONS—Knowledge, Skills & Abilities
Basic:
• Associates degree or higher and 1-2 years related experience in a service industry or
equivalent combination of education and experience.
• 30 Hours per week.

Preferred:
• Personable with excellent verbal and written communication skills.
• Excellent listening, interpersonal and conflict management skills.
• Strong document organization and time management skills.
• Excellent attention to detail.
• Ability to work in a fast-paced environment in a team setting.
• Familiarity with Microsoft Office Suite.

Equal Employment Opportunity (EEO)
Meals on Wheels of Central Indiana is an equal employment employer. We will recruit,
hire, train and promote persons in all job's titles without regard to age, color, disability,
gender, gender identity, national or ethnic origin, race, religion, sexual orientation or
veteran status.