It is fair to say that as unique as we may be, the feeling of helplessness during the Coronavirus pandemic has become a common byproduct. The race to find reliable answers could give our families a little more control, whether it is for prevention or recovery. The messages being delivered are evolving, e.g. the use of PPE, appropriate social distancing and most recently… diet.
So when Partners in Nutrition Indiana's ("PINI") CEO, Barb Morris began reading articles that discussed how recent studies have been showing how Vitamin D is playing a role in Covid-19 mortality rates, Morris began comparing notes with her network in the medical field.
According to a study in Northwestern Now, Biomedical Engineer Vadim Backman PhD states, "Vitamin D will not prevent a patient from contracting the virus, but it may reduce complications and prevent death in those who are infected." A primary source of vitamin D is exposure to sunlight. The ability to leave the house can be challenging for many of our homebound clients, making sun exposure difficult to achieve; therefore, absorption of Vitamin D through nutrition would be something to consider.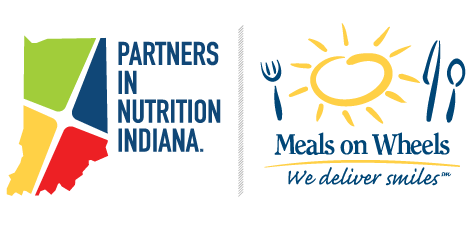 This sharing and finding validity in new information allows PINI to keep our mission laser focused on the Food is Medicine approach. Evidence indicates that malnutrition puts chronically-ill patients at increased risk for complications and that improved nutrition can improve health outcomes. We know and believe access to nutritious food is essential for the health and well-being of people suffering from critical and chronic disease and are proud to be the largest provider of medically-tailored meals in the state of Indiana.
PhD Backman, Vadim. "Vitamin D appears to play role in COVID-19 mortality rates" Northwestern Now, Northwestern Media Relations, 7 May 2020 https://news.northwestern.edu/stories/2020/05/vitamin-d-appears-to-play-role-in-covid-19-mortality-rates/
Vitamin D Fact Sheet for Health Professionals" National Institute of Health, 24 March 2020 https://ods.od.nih.gov/factsheets/VitaminD-HealthProfessional/